Hotgen Covid-19 Approved Self Test
More safety in 15 minutes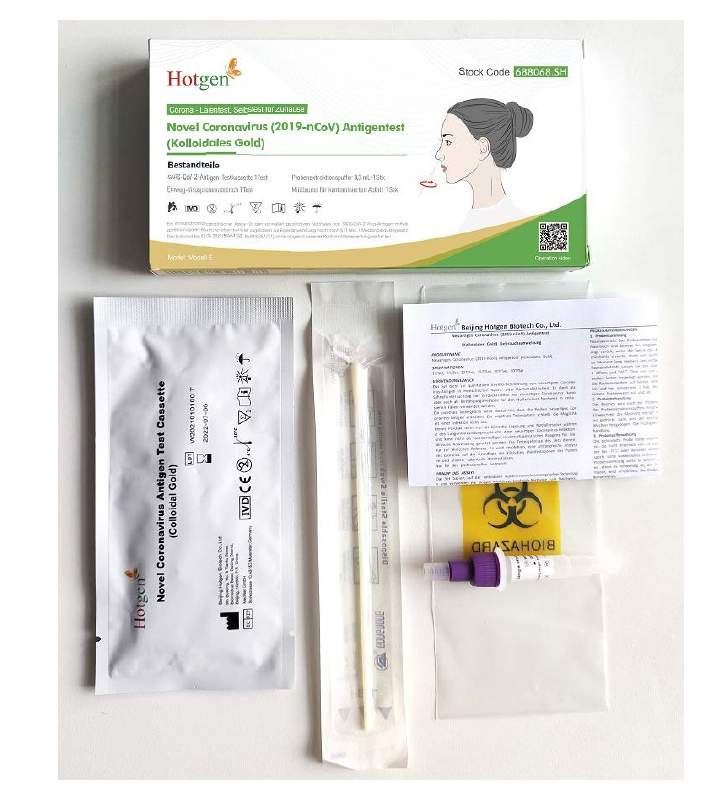 Test kit package - This is what's inside:
1 Coronavirus antigen test device
1 Specimen collection tube with cap and extraction buffer solution
1 Sterile swab
1 Disposable bag for disposal
1 Instructions for use
Purpose of use:
The set is for the in-vitro qualitative determination of Covid 19 antigen using a human anterior nasal swab. The test serves as a rapid test for suspected cases of novel coronavirus, but can also serve as a confirmatory method for nucleic acid detection in patients after discharge.
A positive test result indicates that the specimen contains coronavirus antigen. A negative test result does not rule out the possibility of infection. Humans are generally susceptible to COVID-19, which is a contagious and acute respiratory disease. Infected patients are currently the largest source of infection, and asymptomatically infected individuals are also a source of infection. The incubation period is 1 to 14 days, but most commonly 3 to 7 days. The main symptoms include fever, dry cough, fatigue, loss of sense of smell and/or taste. Symptoms may also include a stuffy and/or runny nose, sore throat, muscle aches, and diarrhea.
This test is suitable for medical laypersons as a self-test for home and work (in offices, for sporting events, airports, schools, etc.).
Get your Covid 19 self-tests now and stay healthy!